The prestigious Croisette of Cannes is one of the most famous Promenades in the world, a real showcase for the Art of Entertaining and Good Life, a pure tradition of Cannes.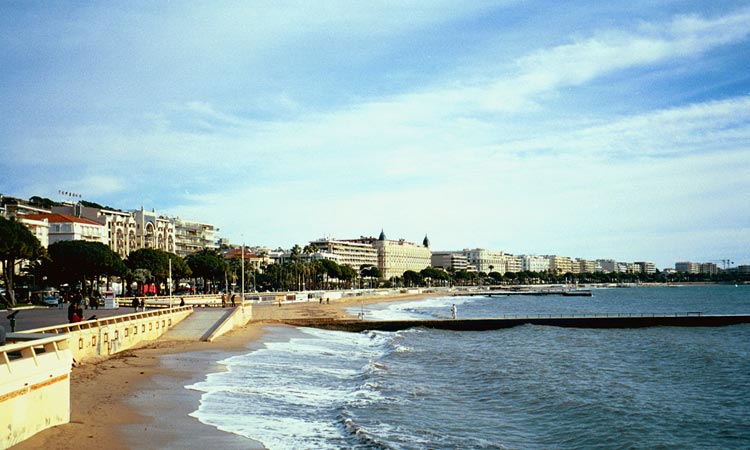 Cannes and beyond
Be it gastronomy, honored by such great cooks as Alain Llocas, Jacques Chibois, Bruno Oger, Fabrice Vulin, or the palaces (The Carlton, The Martinez and The Majestic), shopping with a whole array of luxury brands, the yachts from all over the world, true floating palaces, the night life and its Jet Set and private parties, the firework festival (8 fireworks during the season) make of the French Riviera the most expensive coast in the world.
The golf courses of Terres Blanches, Taulane, Barbossi, Saint Donna or the Royal Golf of Mougins will welcome you with pleasure, and so will the equestrian centers, for a ride in the hinterland of Cannes to behold panoramas and sunsets like none others. Can also be found many relaxation centers, spas and thalassotherapy centers.
Cannes and its region also shows other facets, with the authentic villages of Saint-Paul-de-Vence, Mougins, Valbonne and Eze which managed to keep intact the quality of their mediaeval environment and a guarantee of more discretion and serenity.