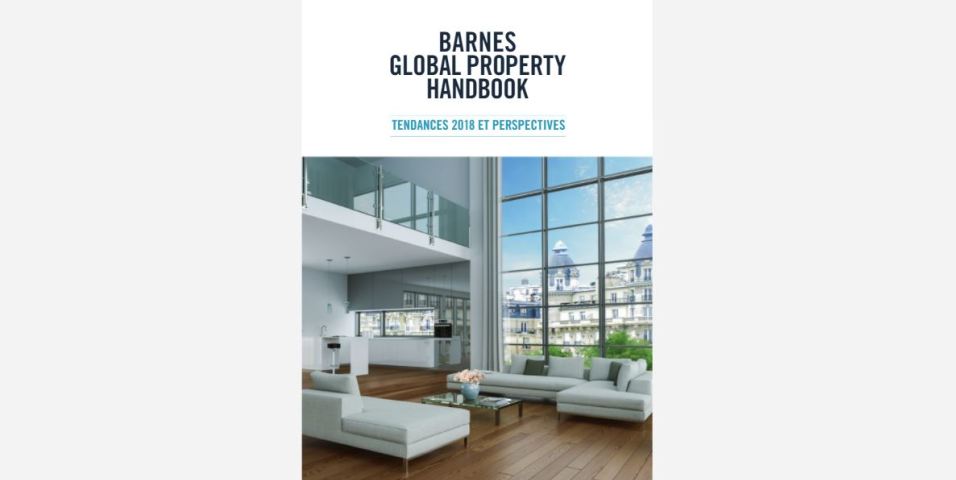 BARNES Global Property Handbook 2018
BARNES Cannes French Riviera is pleased to present you for the 3rd consecutive year the BARNES Global Handbook 2018 to inform you about the prestigious real estate market for 'High-Net-Worth Individuals *'. This report gathers the latest trends and opportunities in Europe, the United States and the rest of the world, as well as the list of cities most sought after by High-Net-Worth Individuals. You will also find the destinattions in vogue and those to follow for their evolutions in the years to come.
*High Net-Worth Individuals : individuals or families with a net-worth of between 1 million and 30 million U.S dollars.
**Ultra High Net-Worth Individuals : individuals or families with a net-worth of at least 30 millions U.S dollars.
By 2021, the HNWIs population is expected to have increased by more than 30%, to almost 300,000 individuals with a cumulative wealth totaling some 36,000 billion dollars. The luxury property market is therefore set to experience exponential growth in the coming year, accompanied by a number of profound transformations.
In this context, BARNES offer his clients and partners a deeper understanding into the motivations, expectations and aspirations of affluent families in order to better anticipate the major economic changes and future trends influencing this demographic. This report is to provide you insights allowing you to better invest and more efficiently protect and grow you interest in a complex world in a perpetual state of change.
We find the address of Cannes in the top 5 destinations oceanfront. A flagship city of the French Riviera, Cannes is also its economic, tourist, and a cultural capital. Numerous festivals set the tempo throughout the seasons, and the city enjoys international renown thanks to the events. Cannes also boasts exceptional railway, road and air transport links (Nice is just 17 miles away), and half of all cruise ships stop by the French Riviera destination.
Now, more than ever, in our increasingly globalised world the acquisition of luxury property fulfills a pratical, emotional, and a financial need. BARNES Cannes French Riviera remains at your entire disposal to answer your request by accompanying you in the entirety of your project. BARNES is marked by a strong culture of high-end services for the satisfaction of our wealthy clientele.
BARNES Global Property Handbook 2018, online version : https://mailings.barnes-international.com/global-property-handbook/
Read this article in its integrality by clicking on the following link:
http://www.barnes-international.com/fr/2018/the-global-property-handbook-21...