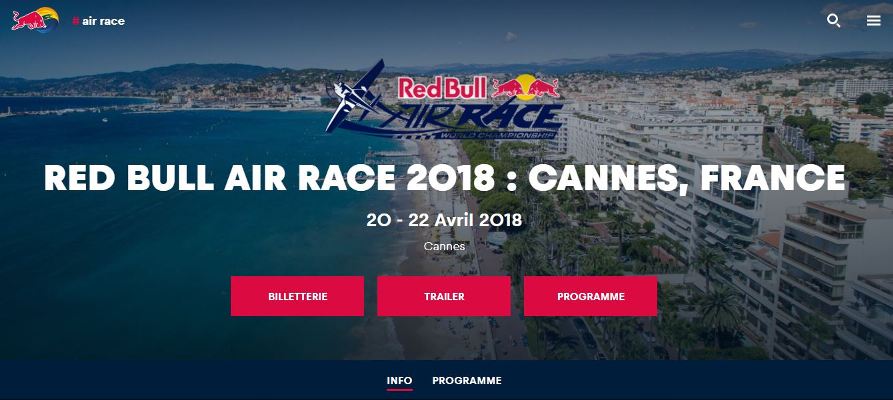 CANNES : 1st french city to welcome RED BULL Air Race
From 20 untill 22 April 2018, CANNES will welcome in its bay the second stage of the international championship Red Bull Air Race, the biggest sports aviation meeting to the world. It will become on this occasion the first French city host of this prestigious high-speed air race and at low height, what marks a real return to basics for our municipality which was the theater of numerous aviation meetings at the beginning of the last century.
This new meeting cannois, which will gather dozens thousands of spectators is going to allow to value the destination of Cannes and to increase the attractiveness of our city, while becoming integrated perfectly into the program ' Cannes, capital of the outdoor sport '.
An event of this scale requires housing for the participants, the sponsors and the spectators. BARNES, leading player in Cannes for the vacation rental and the Property management would be delighted to propose your property to our international clients. Also, we remain entirely at your disposal to give satisfaction to your research for rented a property.
© Red Bull Air Race - published on Barnes Cannes on 10/04/2018
Read this article in its integrality by clicking on the following link:
https://www.redbull.com/fr-fr/events/red-bull-air-race-cannes-france-2018