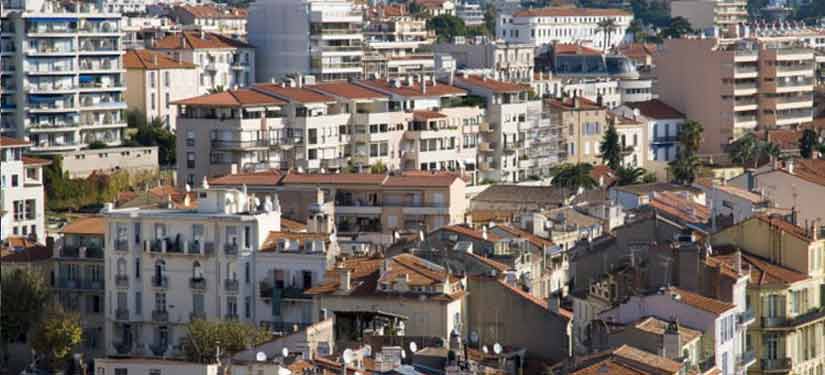 Old apartments: the median price per sq.m is rising up
You intend to bring to market the sale of an old apartment in Cannes? In early spring, how does the real estate market in the beautiful town in the urban community of Pays de Lérins, west of the Alpes-Maritimes department on the French Riviera, but also on the entire department in France? Notaries published just a few days, as quarterly, their monthly report on prices and real estate transactions in France. According to the index Notaries-INSEE, in the fourth quarter 2014, prices of existing homes in metropolitan France fell by 1.2% compared to the previous quarter (in preliminary seasonally adjusted). Falling prices for houses is accentuated (-1.4% after -0.5%) while slightly mitigates for apartments (-0.9% after -1.1%). The decline is amplified in 2014 with -2.5% -2.4% in apartments and houses. In the provinces, prices of existing homes decreased in the fourth quarter 2014 by 1.4% compared to the previous quarter. In one year, the decline is also increasing, especially in apartments (-2.9%).
Year stability for old houses
In Cannes, according to the notaries, the median sales price of old apartments spring 5320 euros per square meter in the last quarter 2014, an increase of 2.26% year on year.
Also note that the price of old houses remained stable in the fourth quarter of 2014, and that, over one year with a median price is still trading at 472,500 euros exactly.
The level of other major provincial cities in old apartments, price reductions are amplified and increases are increasingly rare. Only three other cities saw their median price increase: Bordeaux (+ 1.3%), Strasbourg (+ 2.5%) and Toulouse (+ 3.3%).
Conversely, prices in Toulon and Dijon were down sharply, from -11.2% and -8.3% respectively. The trend is similar in the provincial towns in old houses, with a stabilization or decline in prices in the three quarters of them; three cities show rising prices: Douai-Lens (+ 2.4%), Marseille-Aix-en-Provence (+ 5%) and Nice (+ 7%). Rouen, Toulon and Lille accuse the largest decreases in prices, at around 7%.
P.C./ BazikPress © Jean-Michel LECLERCQ – Fotolia
© Http://blog.immocannes.fr - published on Barnes Cannes on 25/08/2015
Read this article in its integrality by clicking on the following link:
http://blog.immocannes.fr/2015/04/26/appartements-anciens-le-prix-median-du...